GOAUSSIE operates in a wide range of locations: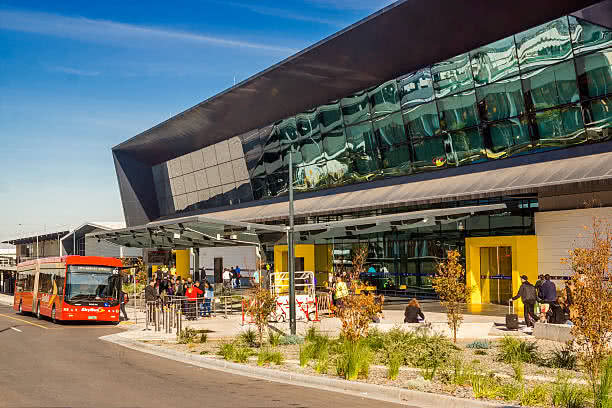 Melbourne Airport Car Hire & Rentals
Melbourne Airport also known as the Tullamarine airport, is the main airport serving the city of Melbourne, and the second busiest airport in Australia. It was opened around 1970 to help the nearby Essendon Airport cope with increased demand. Melbourne Airport is the only international airport of the four airports serving the Melbourne area.
The airport is approximately 23 km from the heart of Melbourne and the airport has its own postcode—and is adjacent to the suburb of Tullamarine.
Plenty to see and experience
It's just a short drive to the Melbourne Zoo, St Kilda, the Great Ocean Road, Southern Cross Station. Rent a car and take a road trip to the Yarra Valley and enjoy the scenery.  Call our friendly staff to make sure your next hire at Melbourne Airport goes smoothly. Hire a car from Go Aussie for you or your group and experience some of the biggest sporting events in the world
Car Hire Melbourne Airport
The Melbourne–Sydney air route is the fourth most-travelled passenger air route in the world which is an astonishing fact. Melbourne is the cultural capital of Australia. The airport features direct flights to approximately 33 domestic destinations and to destinations in the Pacific, Europe, Asia and North America. Melbourne serves as a major hub for Qantas and Virgin Australia, while Jetstar Airways and Tiger  Airways  utilise the airport as home base. A regular coach service makes it easy to get to and from the city centre and surrounding areas.
Domestically, Melbourne serves as headquarters for Australian air Express and Toll Priority and handles more domestic freight than any other airport in the nation which is why it is highly regarded for its efficiency and cleanliness.
Domestic & International Terminals
The airport comprises four terminals: one international terminal, two domestic terminals and one budget domestic terminal. The Melbourne airport is a great place to get budget car hire for self paced car rentals. It makes a great base to start your car hire from there so you are able to head off to one of many great driving getaways. Melbourne car hire has never been easier.