GOAUSSIE operates in a wide range of locations: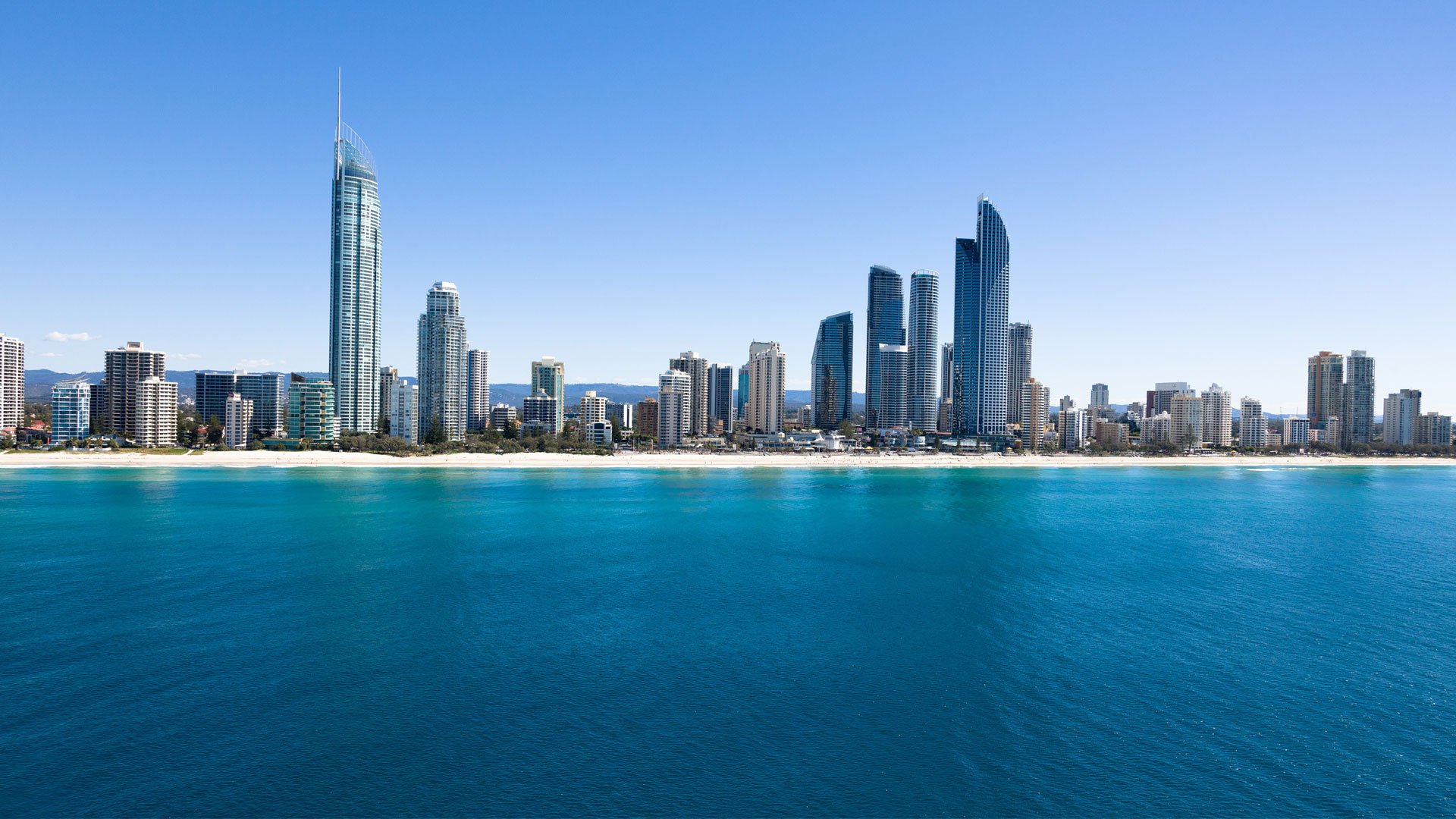 Gold Coast Car Hire & Rentals
Go Aussie Car Rentals on the Gold Coast offers a large and modern fleet of Cars, Buses, People Movers, Trucks, Vans, 4WD's, and Utilities for hire in the Gold Coast area
The Gold Coast is the tourist Capital of Queensland and one of the countries favourite playgrounds, with its long sandy white beaches, theme parks, shopping centre's, Casino and many tourist activities and attractions.
Car Hire Surfers Paradise Gold Coast
Due to the size of the Gold Coast, Car Hire is definetly the most cost effective means of transport, whether it be for a small budget car or a 8- 25 seat people mover. Go Aussie Car Rentals will be able to meet your needs, ensuring you and your family can explore all the Gold Coast as to offer from Surfers Paradise to Coolangatta in comfort and with the peace of mind knowing you are in a reliable rental car which you could get from our Miami or Gold Coast (Coolangatta) Airport office.
The Gold Coast is famous for its year round warm weather, sun, surf beaches, high rise buildings, a bustling nightlife and even more to do during the day. Comprehensive guides and website's, like www.goldcoasteguide.com make it easier for visitors to plan their trip and time before they arrive so you can take full advantage of all it has to offer.
Car Hire Broadbeach
The Gold Coast is serviced by the Coolangatta Airport on the southern end and Go Aussie Car Rentals is able to provide a wide range of economy hire cars as well as convertiblesor buses for some fun in the sun. As it is some 30 kilometres to the central areas like Broadbeach and Burleigh Heads, transport can be expensive and so most of our customers arriving through the Gold Coast Airport can arrange to have a vehicle there so you can fly in and drive away.
For those that have arrived already or those that live in the area, we have Agents located in Nerang, Oxenford and Upper Coomera on the Northern end of the Gold Coast. From these satellite depots we are able to offer the convenience of a selelcted range of vehicles for you to choose from.
So if you are flying in, already here or a local with some relatives in town, Go Aussie Car Rentals can help you with your transport needs. Call us today to book your car hire or check out our competitive car hire rates online.
Dining on the Gold Coast
Broadbeach and Surfers Paradise are the 2 main dining precincts frequented by visitors to the Gold Coast. Main Beach, Marina Mirage, the Esplanade at Labrador and Sanctuary Cove are also popular locations, especially with the locals. The options are endless with cuisine from most countries represented. Signature restaurants are also situated in the many major hotels and as a tourist hub, the region often attracts Chefs of international reputation. There are great savings to be mage also. A popular website that offers discounted dining on the Gold Coast is DineMore.com.au. Vouchers can be purchased for a fraction of their retail value, saving you hundred of dollars in some instances.
Gold Coast Attractions
With tag lines like "Hollywood on the Gold Coast" and "Where the Fun Never Ends" the Theme Parks are certainly the main attractions on the Gold Coast. With each hosting millions of visitors and regularly updating their rides and attractions, they are definitely a 'must do' for families and big kids alike. Call us for the best
Airport Procedures
Click the follwoing links to download the collection and return information and procedures in .pdf format.
For the Best Car Rentals in the Gold Coast area, look not further than Go Aussie Car Rentals – If you require a good hire vehicle at a cheap car rental price then give Go Aussie Car Rentals a go!
Get A Quote / Book Now, CLICK HERE